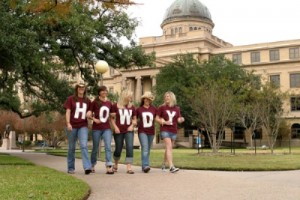 DeWitt – Lavaca County Aggie Moms Club
The DeWitt-Lavaca A&M Mothers' Club was established in 1965 and is proud to celebrate 54 years of organized support for our students at Texas A&M University. The Club's members are from the two-county area, which include Cuero, Hallettsville, Meyersville, Moulton, Shiner, Yoakum, and Yorktown.
This Club supports students through scholarships and by providing goody bags during final exam week. The Club needs your membership. If you can attend club meetings and club activities, your presence contributes immeasurably. However, even if you can't participate regularly, your membership dues enable the club to carry out its mission to support students.
Read Our Club By-Laws